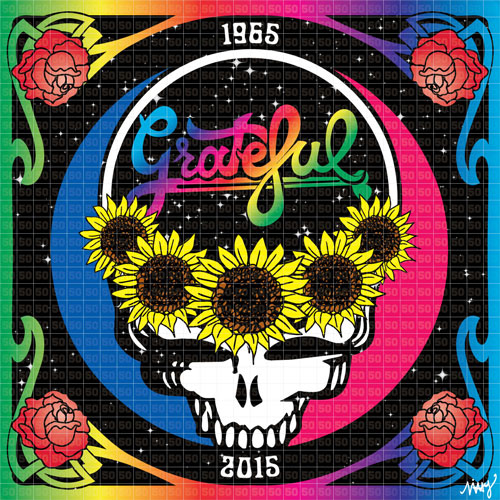 Joining Little Hippie in early 2015, Lizzy Layne's hard work is the reason for Little Hippie's updated branding and fresh new look.  Without her efforts, Taylor never would have been able to create everything she did this year for Fare Thee Well.
In the process of developing new Grateful Dead art with Taylor this past spring, Lizzy created this original blotter art design to commemorate the Grateful Dead's 50th anniversary.

A limited number of Lizzy's 50th anniversary "Forever Grateful" blotter art prints are available for sale via Lizzy's Paypal for $20 each plus $5 for shipping and handling.