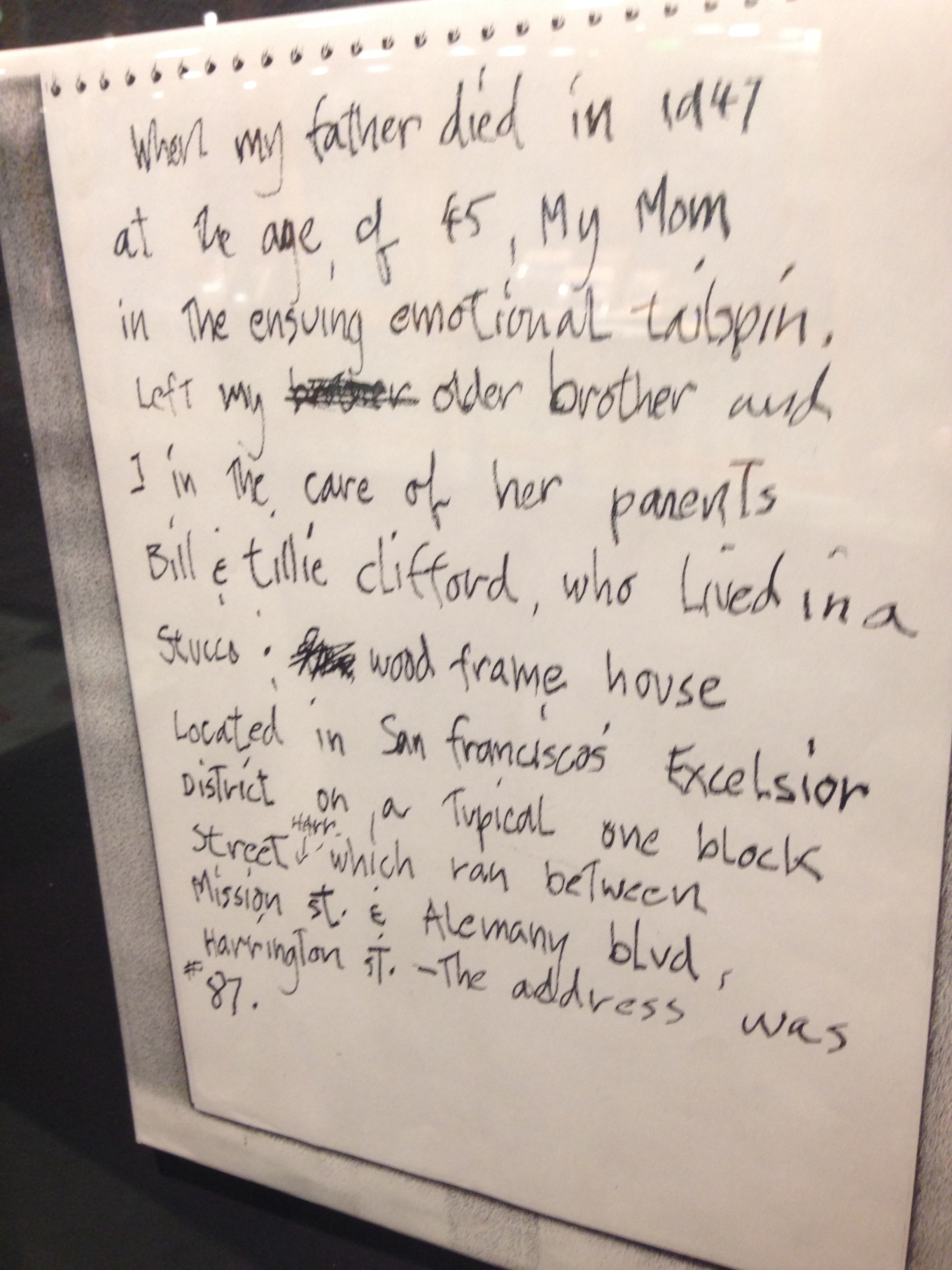 The book Harrington Street was not completed before Jerry Garcia's death, but is billed as an autobiography of the musician and author until age 10.
The Grateful Dead's current exhibition on the literary history of the band at the Archive at UC Santa Cruz features one particularly out of place primary source – a photocopy of a passage written by Garcia.
"It's rare for archivists to actually keep photocopies and it's even rarer for us to put them out," archivist Nicholas G. Meriwether told LITTLE HIPPIE.
"I did so because we don't have the original and when I looked at this I immediately recognized it as being – wow, this is what doesn't appear in Harrington Street – it's a sketch that, I mean, it's probably his first draft of introduction of Harrington Street, and it's amazing because he says things in this that he doesn't say any other time."
Jerry wrote:
When my father died in 1947 at the age of 45, my mom in the ensuing emotional tailspin, left my older brother and I in the care of her parents Bill & Tillie Clifford, who lived in a stucco wood frame house located in San Francisco's Excelsior District on a typical one block street which ran between Mission Street and Alemany Blvd, Harrington Street – the address was #87.
"I think that line 'in the ensuing emotional tailspin' you can see someone issues of abandonment it's really poignant," Meriwether added, "and this is why I think he didn't put it in the book. But that book really has a tremendous amount of emotional pain that he tries to treat lightly and whimsically but it's very, very revealing I think, it really is."